Hi! I'm Maggie!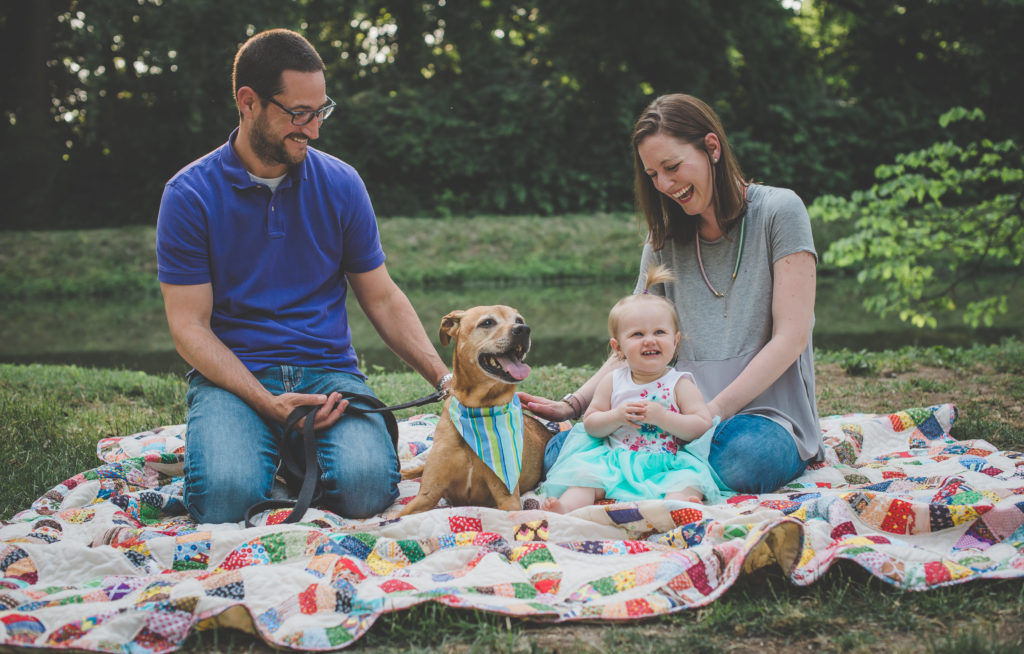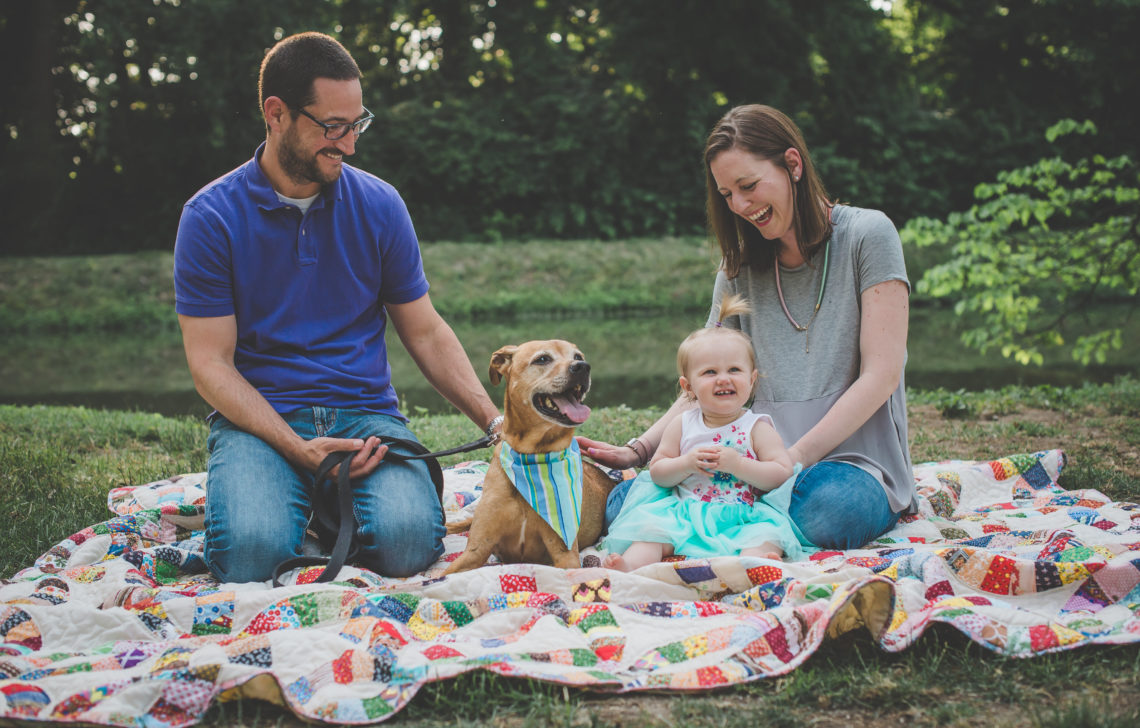 That's my family: My husband, John; our sweet pit mix, Cooper; our spirited, beautiful little girl, Violet. We also welcomed newborn Astrid into our family a few months ago. Updated family pic coming in 2020!
I'm a writer. John is an environmental scientist. We live in Indiana. Not pictured: our two cats, Newt and Ripley. (Yep, they're named from the characters in Aliens.)
A bit more about me: Mama, writer, pet lifestyle pro, pit bull advocate, eco-friendly, cancer thriver. I'm the author of Pet Blogging for Love & Money, The Zero-Waste Pet, Authentic Blogging, and Clicker Dog Training: The Better Path to a Well-Behaved Pup.
I hang out in all corners of the web, but you can usually find me on Facebook, Twitter, Pinterest, and Instagram! This page has its own Facebook and Instagram accounts, too, but you won't find much there yet, so stay tuned!
PRIVACY POLICY